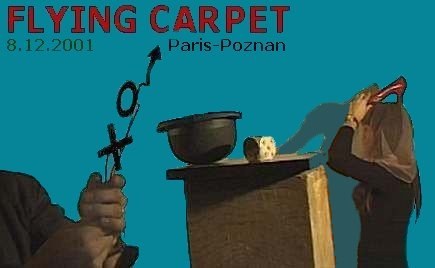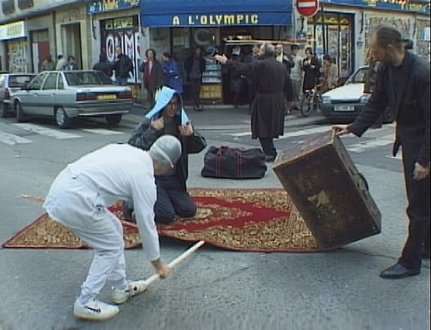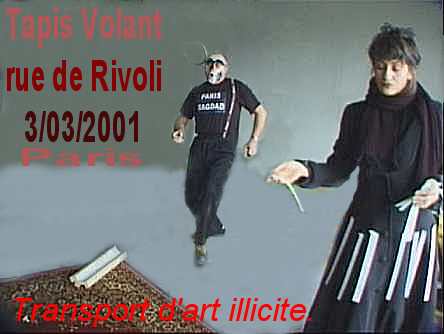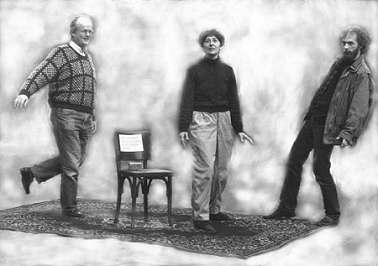 The appearance of a rectangular surface, an arbitrary space once called a Magic Carpet is no accident. It is the Utopian idea of individual communication made flesh...
Individual comunication that is independent, having nothing in common with collective communication whatever its from.
It is not a question of finding a miraculous antidote with which to heal the language of diplomacy, but of creating the potential to perceive this Utopian model of disengaged communication.
A live target moving through ideal space confirms the materiality of that space. From that point of view, everything finds its place: the landscape above which we hover is possessed of an uncanny calm...
---
Why Flying Carpet??? To arrive as far as possible. To look at what is constituted elsewhere. To tame all that is foreign. To eliminate the importance from the territorial borders of ego system. So that the legend is alive.
---
FLYING CARPET-Paris Montmartre1993